Narayan Jewellers
Narayan Jewellers by Ketan & Jatin Chokshi is a modernist traditionale luxury designer brand showcasing luxe fine jewellery. Designed using the rarest of raw material, every master creation has a timeless design aesthetic and exquisite craftsmanship. Re-defining global luxury from limited edition to "one in a million", every piece of Narayan's jewellery is unique. Integrity, Narayan believes, is the mandatory virtue needed to take the pledge of always being a sustainable brand.
Established in 1940 by Mr. Ambalal Chaturbhai Chokshi, Narayan Jewellers is currently led by the third generation duo of Ketan and Jatin Chokshi, and is known for its exquisite polki, gold and diamond jewellery. Narayan's 81-year rich tradition blended with post-modernist contemporary designs, has established Narayan Jewellers as a global icon of luxurious designs, legendary style and heirloom masterpieces that follow sustainable practices. Narayan's continuous efforts to create unique concepts in an inimitable style sets it apart, making it relevant in modern times.
Our vision To become a global luxury design house, setting industry benchmarks.

Our Mission To deliver "one in a million" jewellery masterpieces designed with innovation, rarity of raw material, technically engineered with a timeless design aesthetic and exquisite craftsmanship, while following sustainable practices.
Grace Socially Responsible
Passionate Creativity & Innovation
About Ketan
Mr. Ketan Chokshi, is an ace Jewellery Designer & MD Narayan Jewellers. Ketan's forte is engineered designs in fantastical settings resulting in a visual masterpiece, showcasing a rare fusion of art, technology, and expertise. With over two decades of hands-on experience from designing to manufacturing jewellery, under Ketan's leadership Narayan Jewellers unparalleled designs have been showcased on both National & International platforms and have won many accolades. Having graduated from the Gemological Institute of America, Carlsbard & rough diamond course from IGI Antwerp, Belgium, Ketan's passion for jewellery is evident in his jewellery designs which are inspired from his surroundings. In his free time Ketan loves to travel and try different kind of cuisines.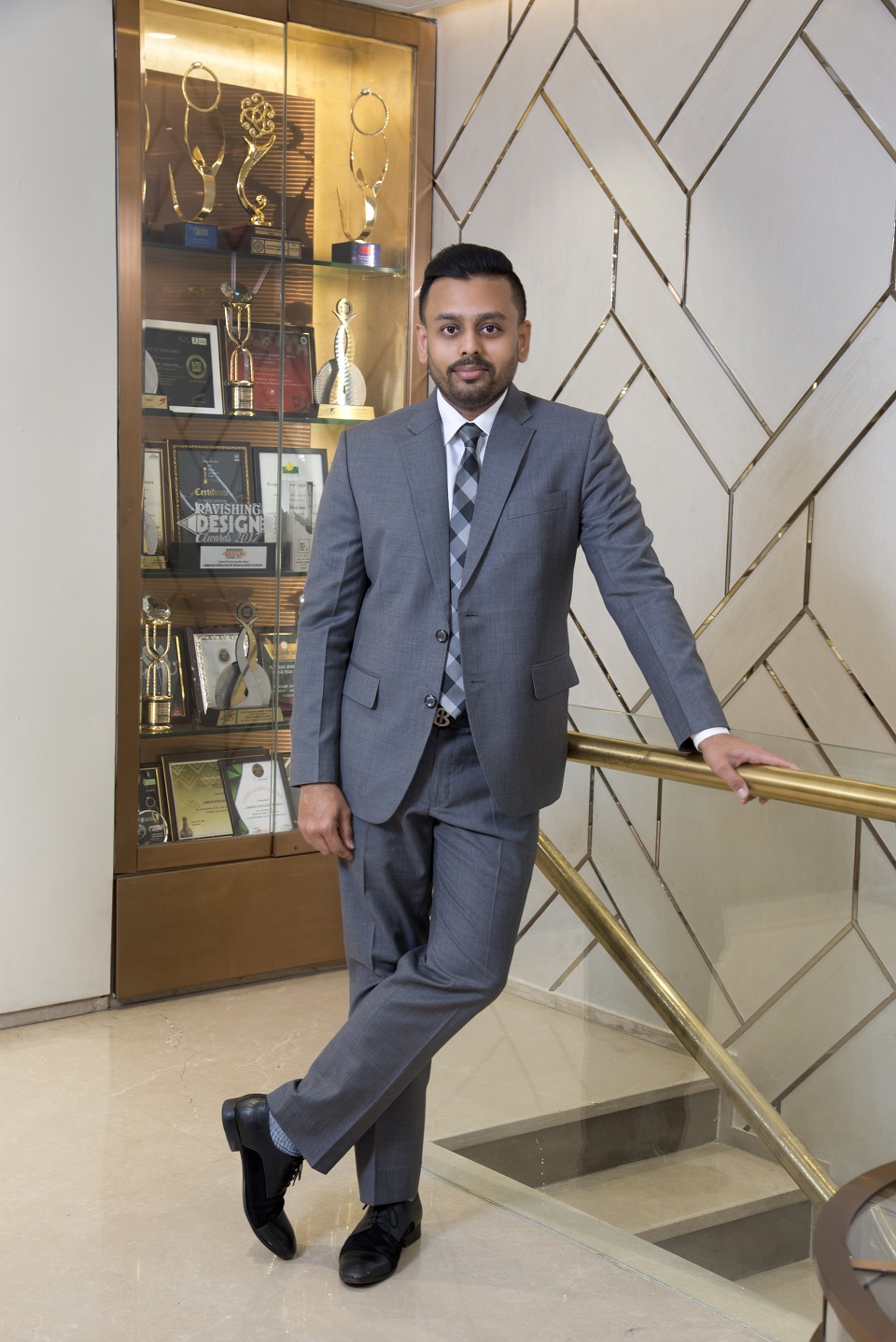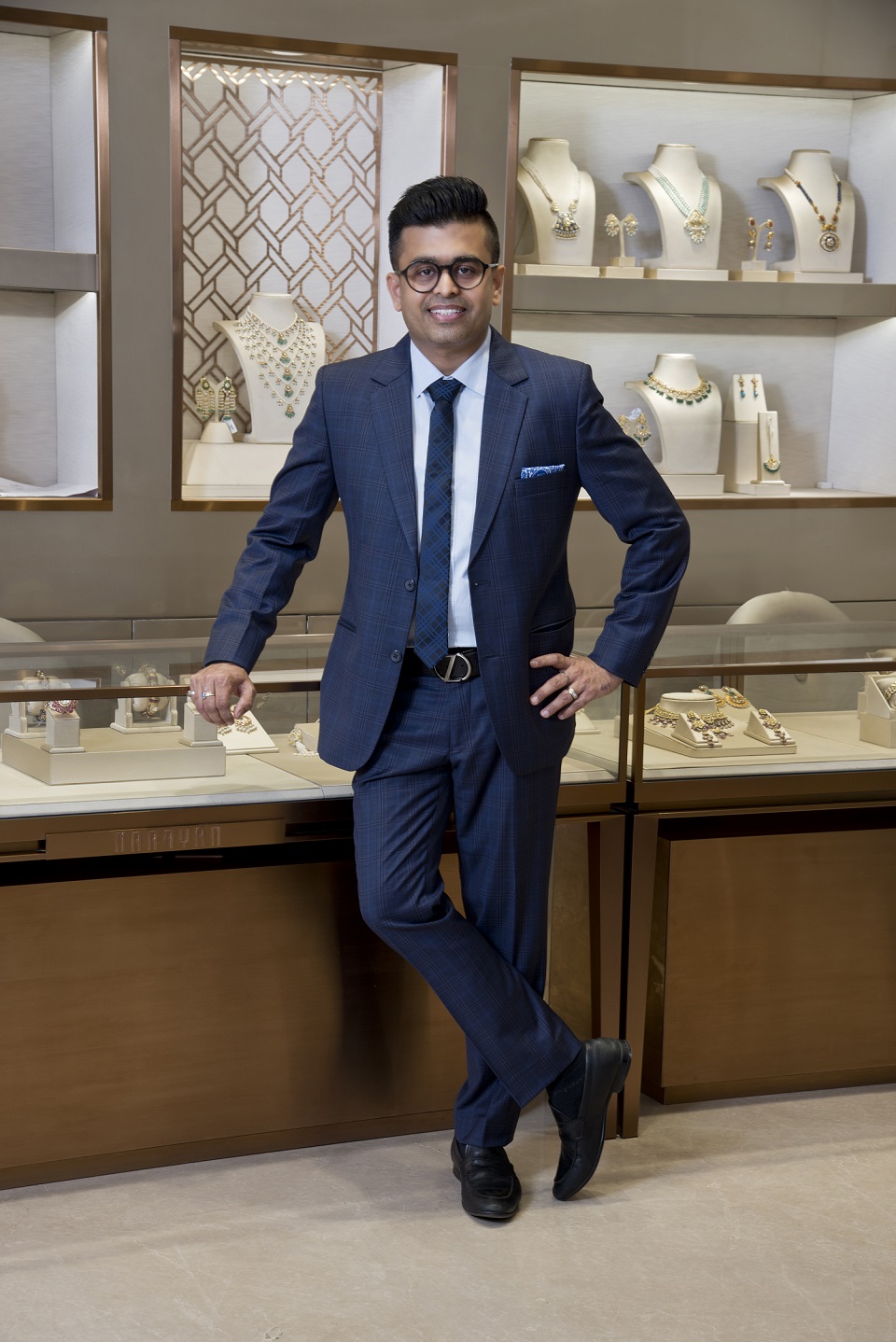 About Jatin One of the two creative forces behind the luxury jewellery brand, Narayan Jewellers, is Mr Jatin Chokshi. A successful co-owner and a pre-eminent creative designer, Jatin has been using his craft for 15 years, making treasured Gold keepsakes that can be handed down through generations. Having completed his graduation in jewellery, with a specialization is diamond, Jatin went ahead to complete his management studies. Jatin's management skills can be seen in the extensive marketing campaigns & collaborations undertaken by the brand over the last few years. He has been instrumental in taking Narayan Jewellers to new heights, catering to research-based innovative & distinctive jewellery design with expert craftsmanship. With a keen eye for fashion & food, Jatin loves to experience different cuisines and luxury brands in his free time.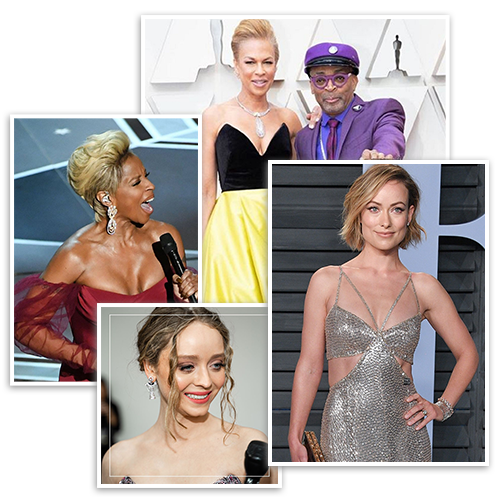 8 consecutive years at Oscars red carpet
Narayan Jewellers has been one of the very few brands in India and Gujarat to have the honor of collaborating with Forevermark and designing jewellery for Oscars for last 8 years with Hollywood celebrities including Lucy Watson, Dylann Penn, Mary J Blige, Olivia Wilde, Tonya Lewis Lee amongst others, adorning 6 of our designs at the red carpet.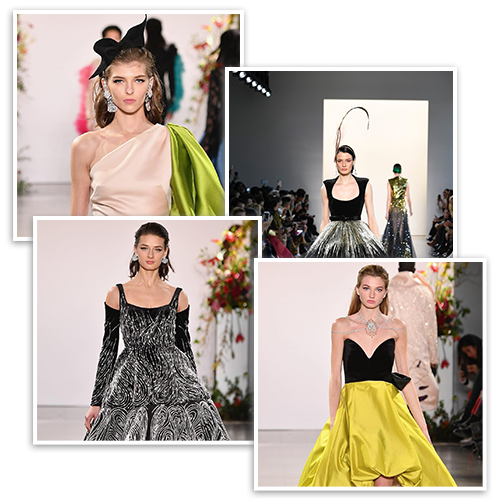 5 seasons at NewYork Fashion Week
We have been one of the only Indian fine jewellery brand to showcase its collection at the prestigious International New York Fashion Week for 5 seasons including February 2020 in association with Forevermark & Designer Bibhu Mohapatra.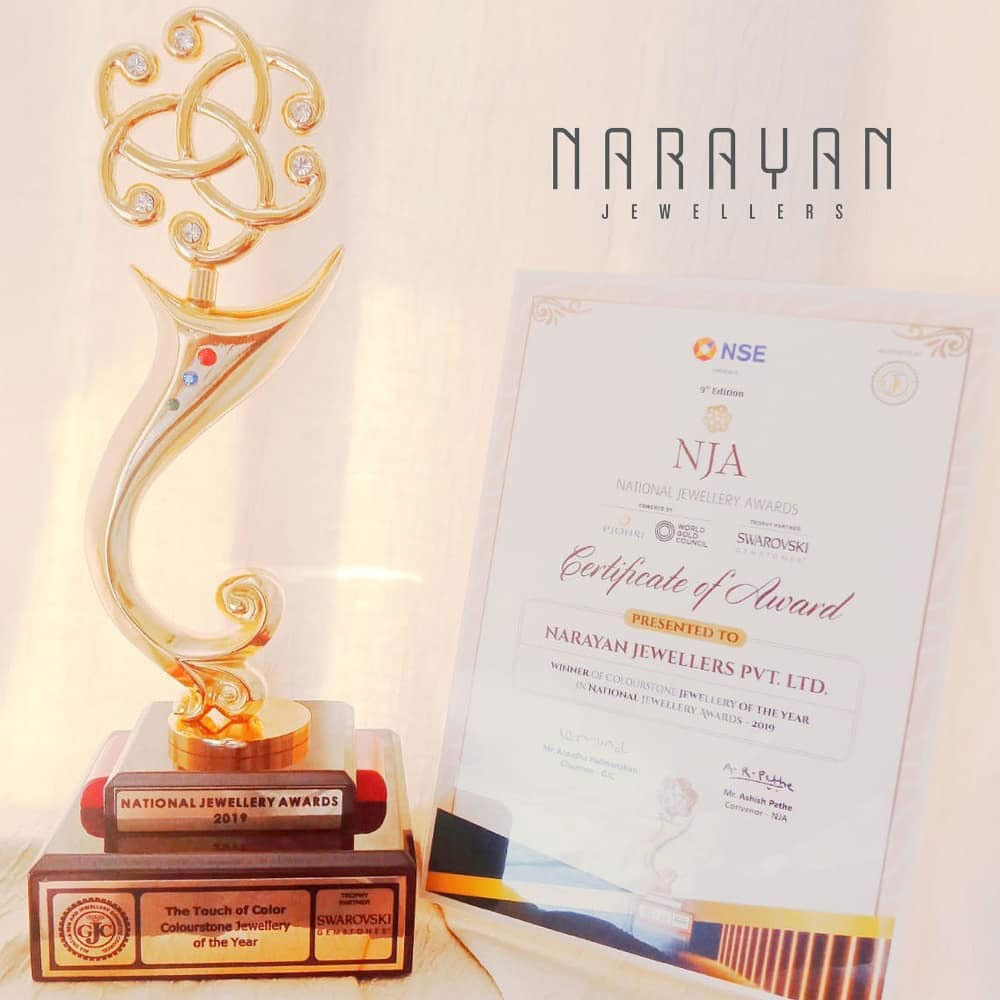 25+ Awards in last 8 years (2014-2021)
Winning the Asia One Leadership Awards, GJTCI Award for best Bridal design to Oscars of the jewellery industry in India – the Retail Jeweller India awards consecutively for last 5 years for our designs, Narayan Jewellers creativity & unique store design has been recognized across all jewellery design awards in India including National Jewellery Award, Indian Jewellers Award, GJTCI Award amongst others.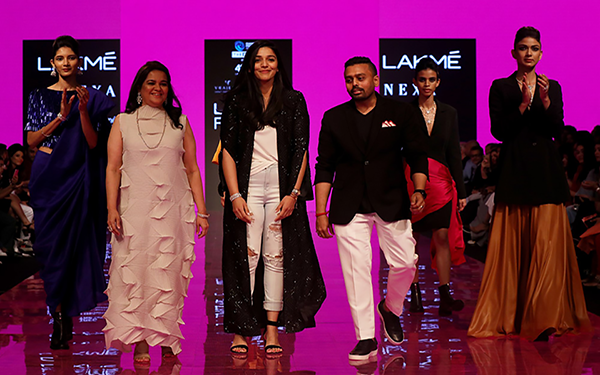 Participation in Indian Fashion Weeks
From launching their new bridal collection, The Royal Trove at FDCI Couture Week, 2021 with luxury brand Falguni Shane Peacock and showstopper Shraddha Kapoor to being the chosen designer at DPA Real Cut show at Lakme Fashion Week August 2019, to showcasing our new Diamond collection at FDCI Couture week in association with Designer Amit Aggarwal and showstopper Kiara Advani in July 2019 Narayan Jewellers has been a part of these esteemed fashion platforms in the past, and has been well appreciated for its creativity and design in the Indian fashion circuit.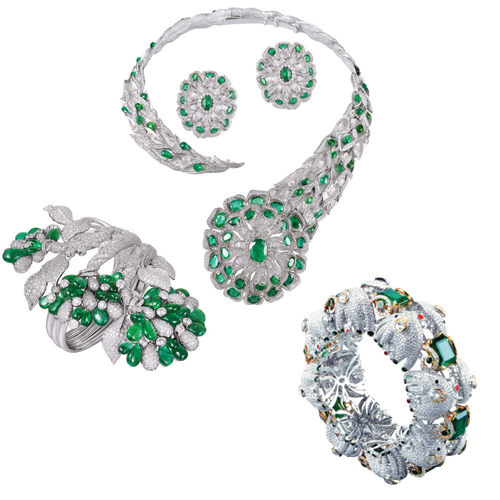 Highest bid jewellery Designs at Christies & Sotheby's
Narayan Jewellers believe that responsible business practices and their aspiration to offer high quality, affordable jewellery go hand in hand. Our designs were chosen amongst all the pieces received from PAN India at both Sotheby and Christies. Two of our pieces received the highest bid and was auctioned for the social cause of saving elephants worldwide at Sotheby's. At Christie's again two of our creations received the highest bid and was auctioned for the social cause of educating the girl child under the aegis of Nanhi Kali.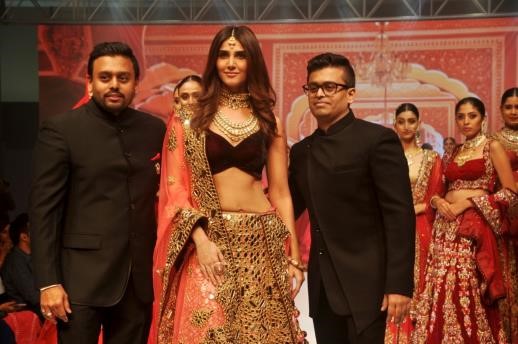 We successfully expanded our flagship shore in October 2017 with an additional 1st floor showcasing significantly a wider range of diamond, jadau & Gold jewellery. The store was launched with a fashion show with Actress Vaani Kapoor.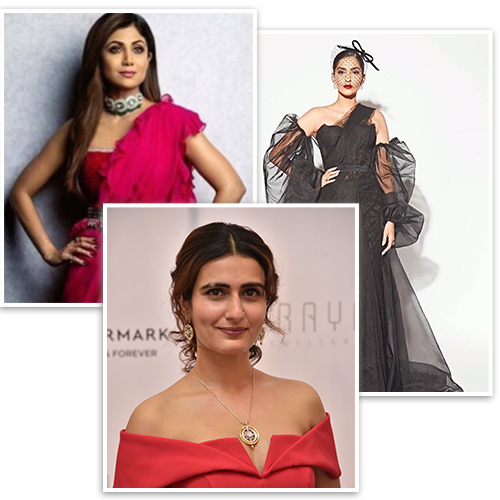 In India celebrities like Sara Ali Khan, Ananyya Pandey, Mira Rajput Kapoor, Tara Sutaria, Sonam Kapoor, Shilpa Shetty, Radhika Apte, Karisma Kapoor, Aditi Rao Haydri, Vidya Balan, Malaika Arora, Taapsee Pannu, Swara Bhaskar, Huma Qureshi amongst others have adorned Narayan's jewellery on red carpets, events and wedding. Being a favorite amongst brides since its inception, Narayan's jewellery has been adorned by Actress Geeta Basra & Harbhajan Singh and Actress Kishwer Merchant & Suyyash Rai for their wedding.
Magazine / Editorial Favourite
Preferred brand by media, Narayan's jewellery has been sported by celebrities like Sara Ali Khan, Shobhita, Kareena Kapoor Khan, Katrina Kaif, Parineeti Chopra, Radhika Apte amongst others for renowned magazine covers including Bride Today, Harper's Bazaar Bride, Wedding Affair etc.